Bike Night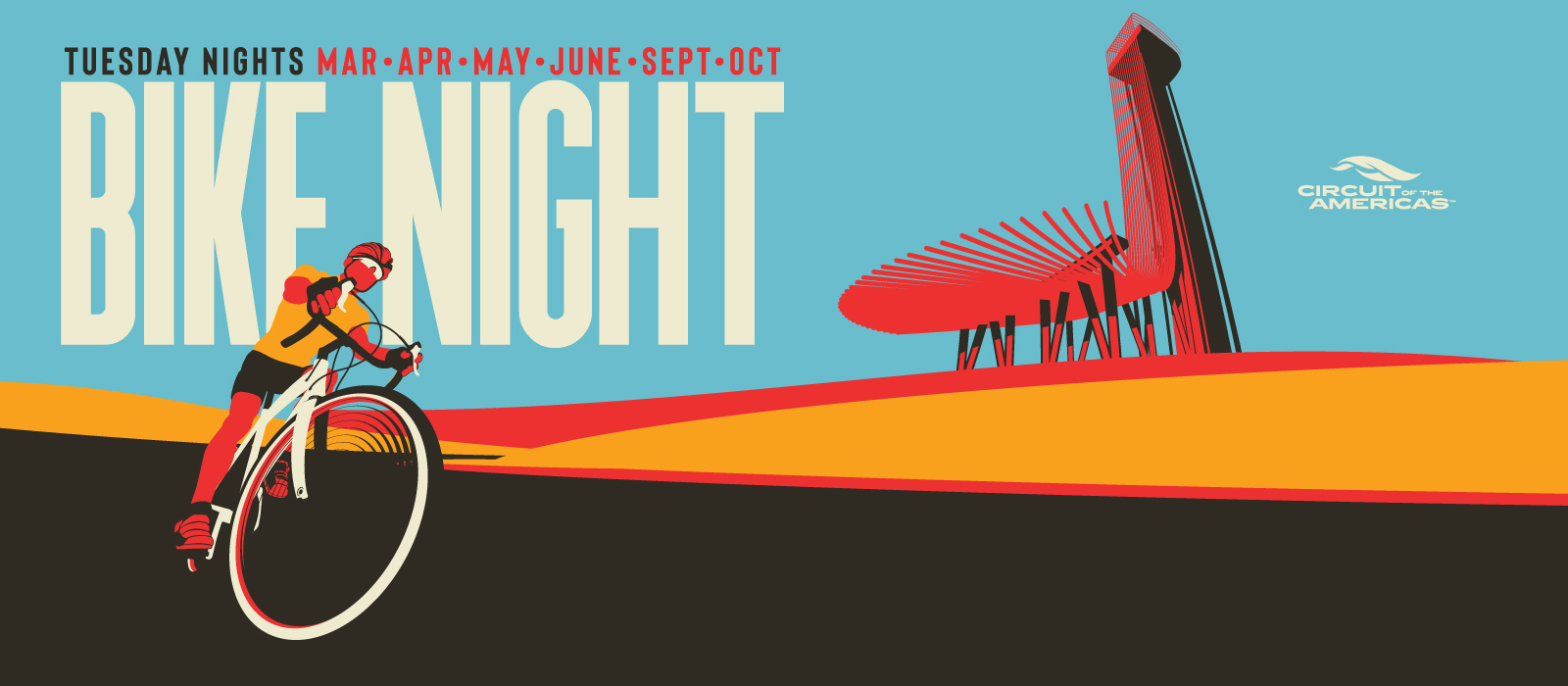 Bike Night
Powered by Ascension Seton
$5 Admission • $75 Season Pass
Tuesdays Beginning March 10
On Tuesday nights throughout the spring and summer, cyclists will have the opportunity to clip in and navigate COTA's 3.4-mile circuit. The weekly event lets riders cruise COTA's famed stars and stripes in a stress-free environment without the worry of city traffic while offering fantastic sunset views of the COTA tower and Austin skyline. After the ride concludes, cyclists can replenish and recharge in our Paddock Biergarten for an ice-cold drink (yes, beer and non-alcoholic refreshments), a mouth-watering cookout and great conversations and camaraderie amongst fellow riders.

Map
Schedule
Event Details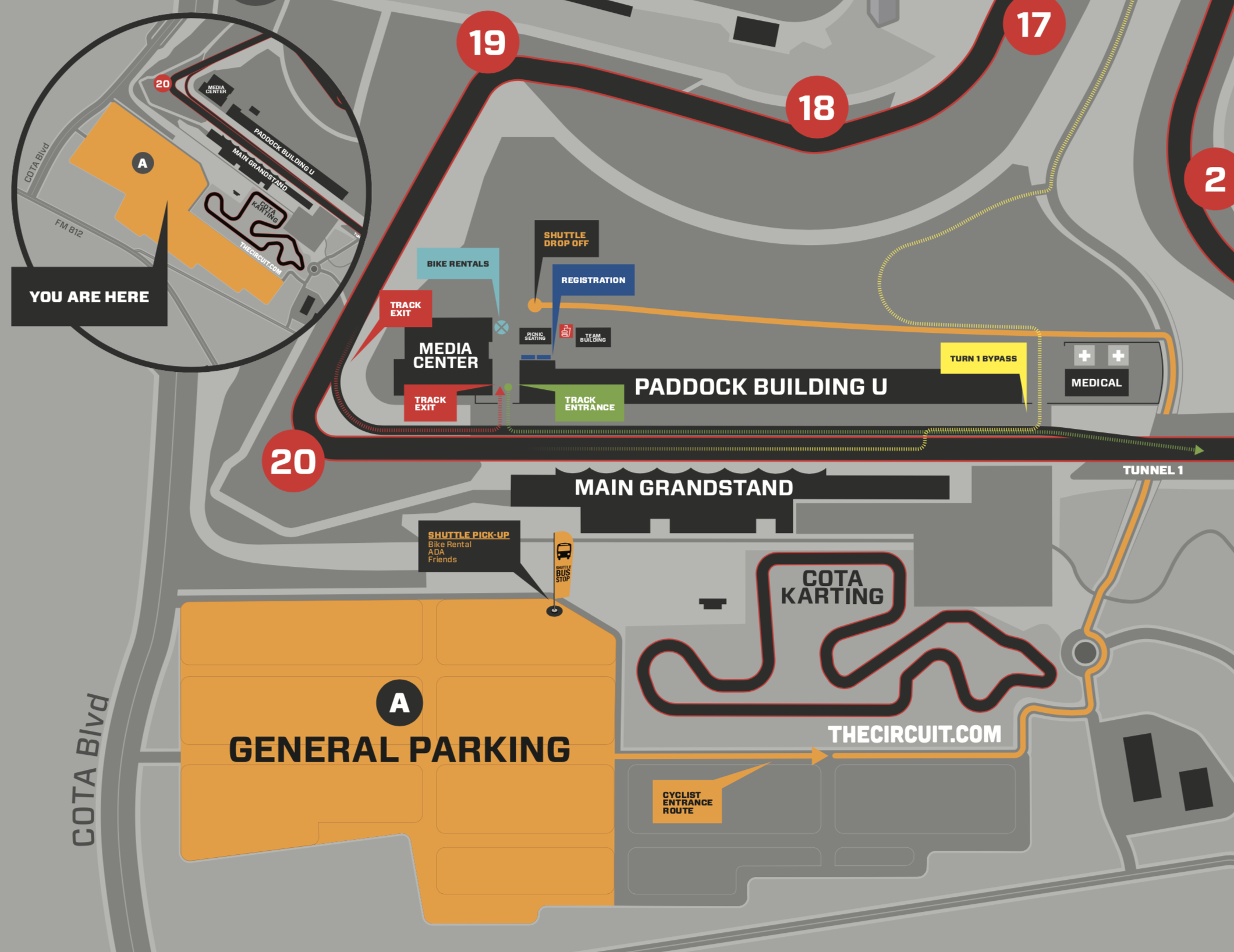 2020 Schedule
Bike Night will happen on every Tuesday beginning March 10th! Unless otherwise stated below, the event will begin in the Paddock.
March 10
March 17
March 24
March 31 - Main Grandstand Start
April 7 - Main Grandstand Start
April 14
April 21 - Main Grandstand Start
April 28
May 5
May 12
May 19 - Half Track Only
May 26 - Half Track Only
June 2
June 9
June 16
June 23
June 30
FREQUENTLY ASKED QUESTIONS
WHEN DO RIDES TAKE PLACE?
We hit the track from 6 PM to dusk each Bike Night. After dark, the fun continues in the Paddock Biergarten.
ARE FOOD AND DRINK AVAILABLE?
You bet. We'll have food and drinks (yes, including beer!) available for purchase in the Paddock Biergarten.
ARE HELMETS REQUIRED?
Wearing a helmet is highly encouraged, and all riders must sign a waiver at check-in. Riders age 18 and younger are required to wear a helmet.
ARE ELECTRIC BICYCLES ALLOWED?
Yes! Recumbents are too.
WHERE DO I PARK?
Free parking is available in Lot A for every Bike Night. Riders then take their bikes from Lot A to the Paddock for registration. A shuttle is also available from Lot A for folks with ADA needs, those who aren't riding, or those who plan to rent a bike on-site.
WHAT ABOUT INCLEMENT WEATHER?
Bike night is a rain or shine event! The event will go on unless we expect a torrential downpour or a high chance of lightning. We will make any cancellation calls by 4 PM that afternoon. Follow COTA's social media accounts and this page for the most updated information.