MotoGP riders sound off on riding in the rain
Posted on April 10, 2015
Andrea Dovizioso, Ducati Team:
"It's always difficult in the wet because every time you have to understand the limit of the asphalt. I mean, every track has a different grip and every time the quantity of the water makes a difference of the grip, so it's always difficult. But it's a good challenge, a nice challenge."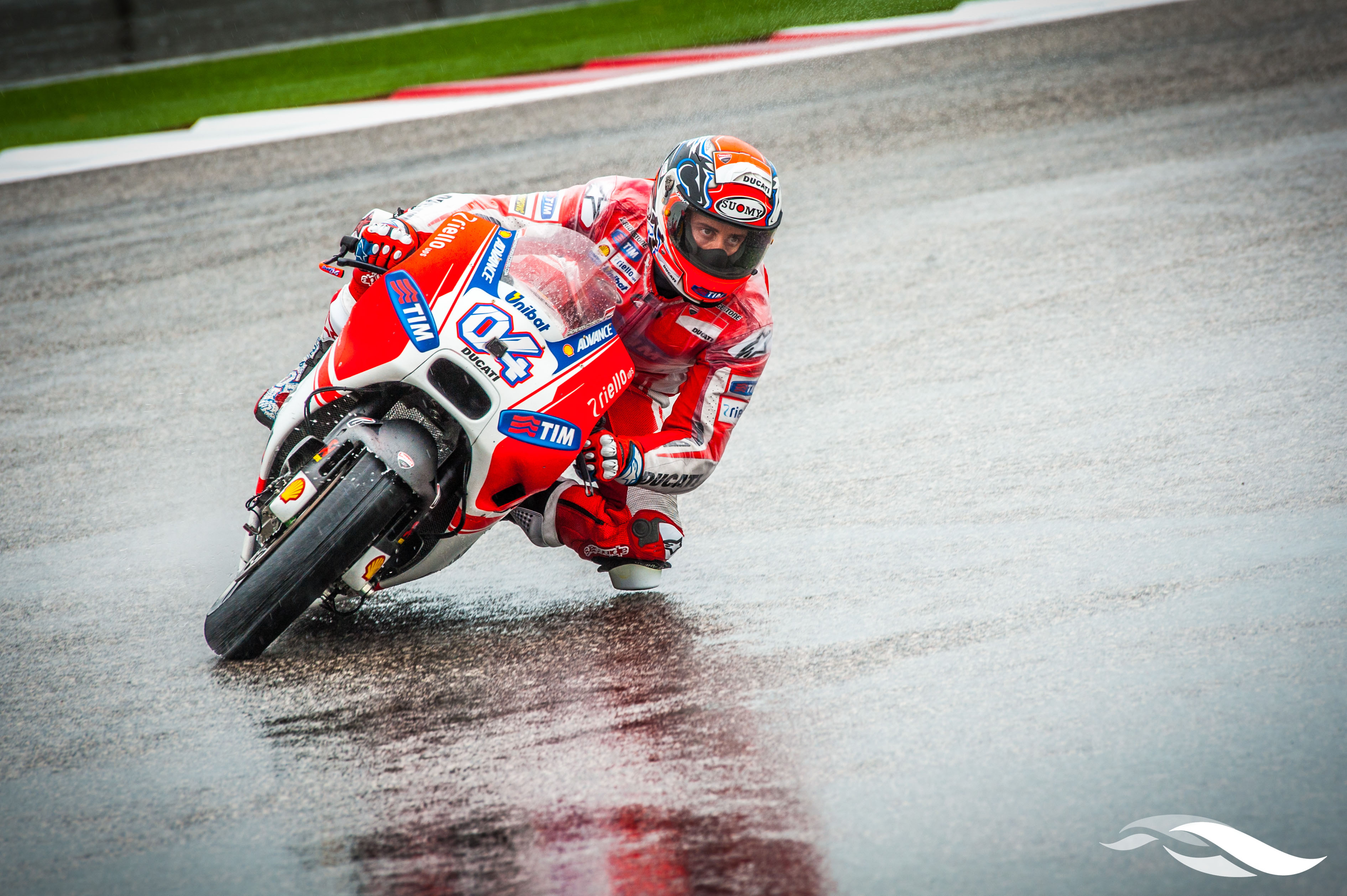 Marc Marquez, Repsol Honda:
"The rain always is a question mark because if you have more or less water on the track you have a different feeling — you can be fast or slow. So on wet conditions you never know what will happen, but on dry conditions it's much easier and also for the show is better. Anyway, we will try to give focus on Sunday: If it rains we will try to do our best, and if it's dry we will try to fight for the victory."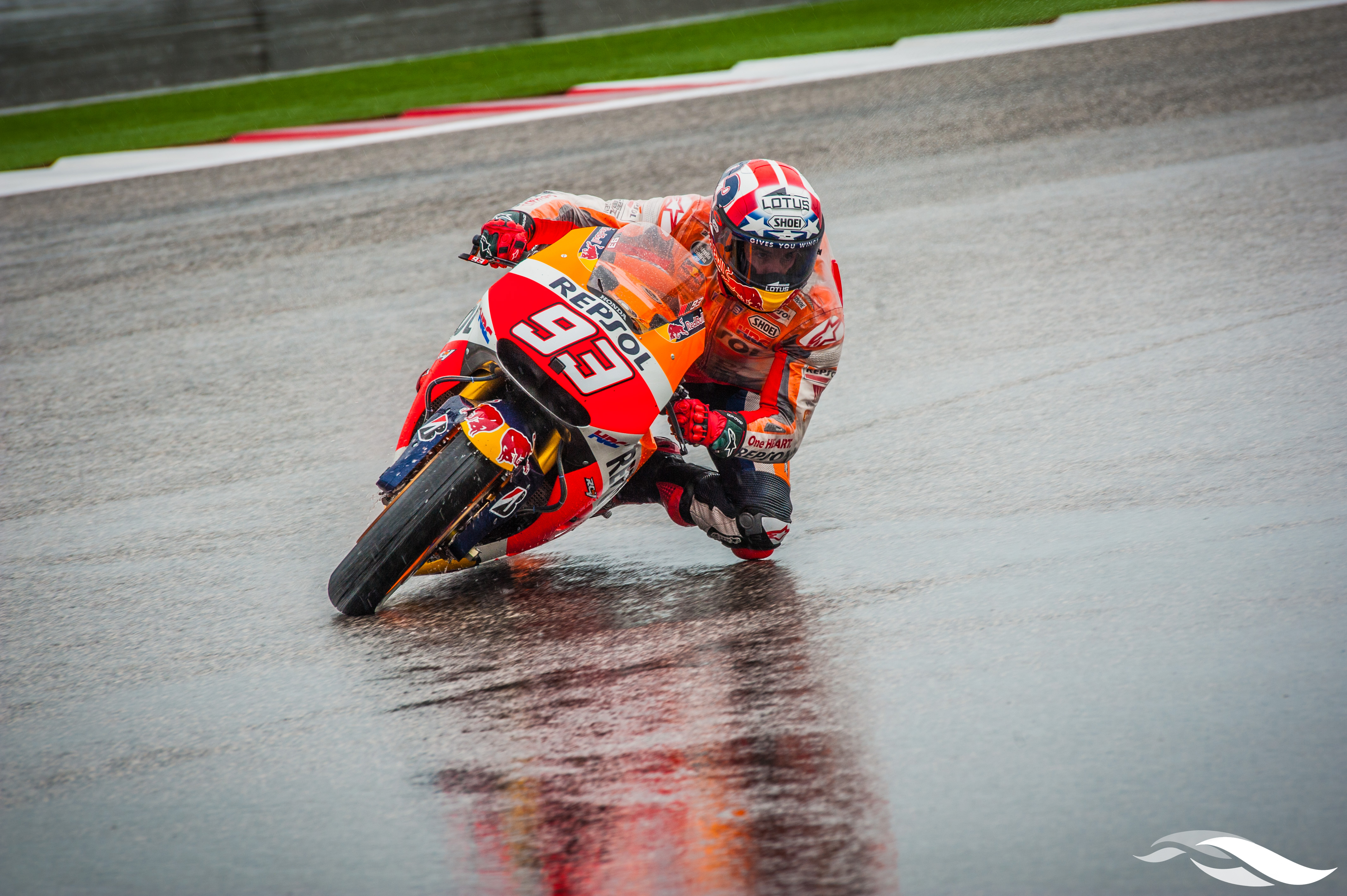 Hiroshi Ayoyama, Repsol Honda:
"I competed here last year so I know this racetrack. But after one year I forget some parts, and especially if it's wet conditions you feel completely different."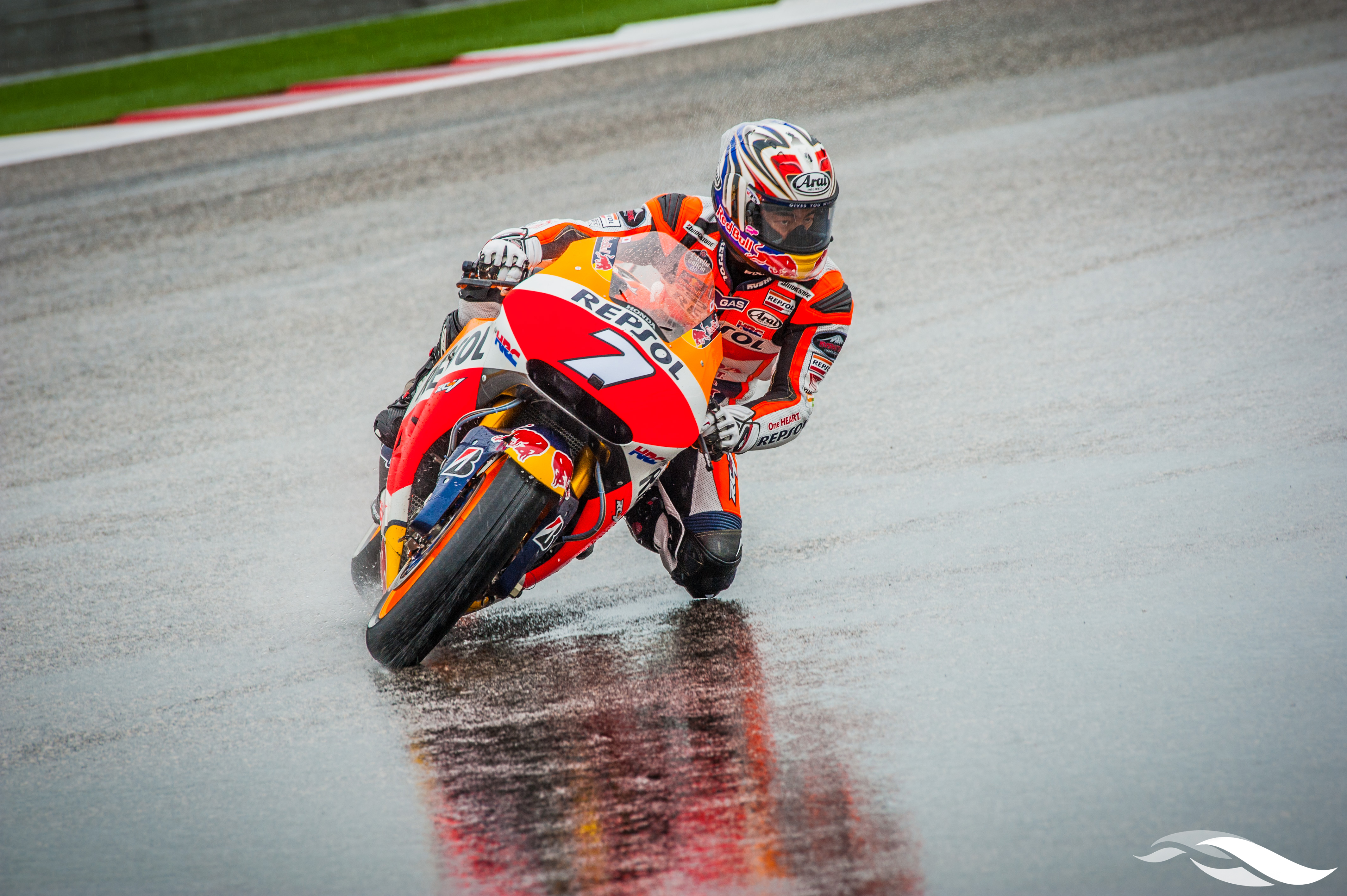 Valentino Rossi, Movistar Yamaha:
"On the wet everything changes. But also it's difficult to understand our potential on a dry track in such circumstances. But we are quite satisfied because in the past we rarely were strong under the rain so being in the top five is good."