Track Rental Logistics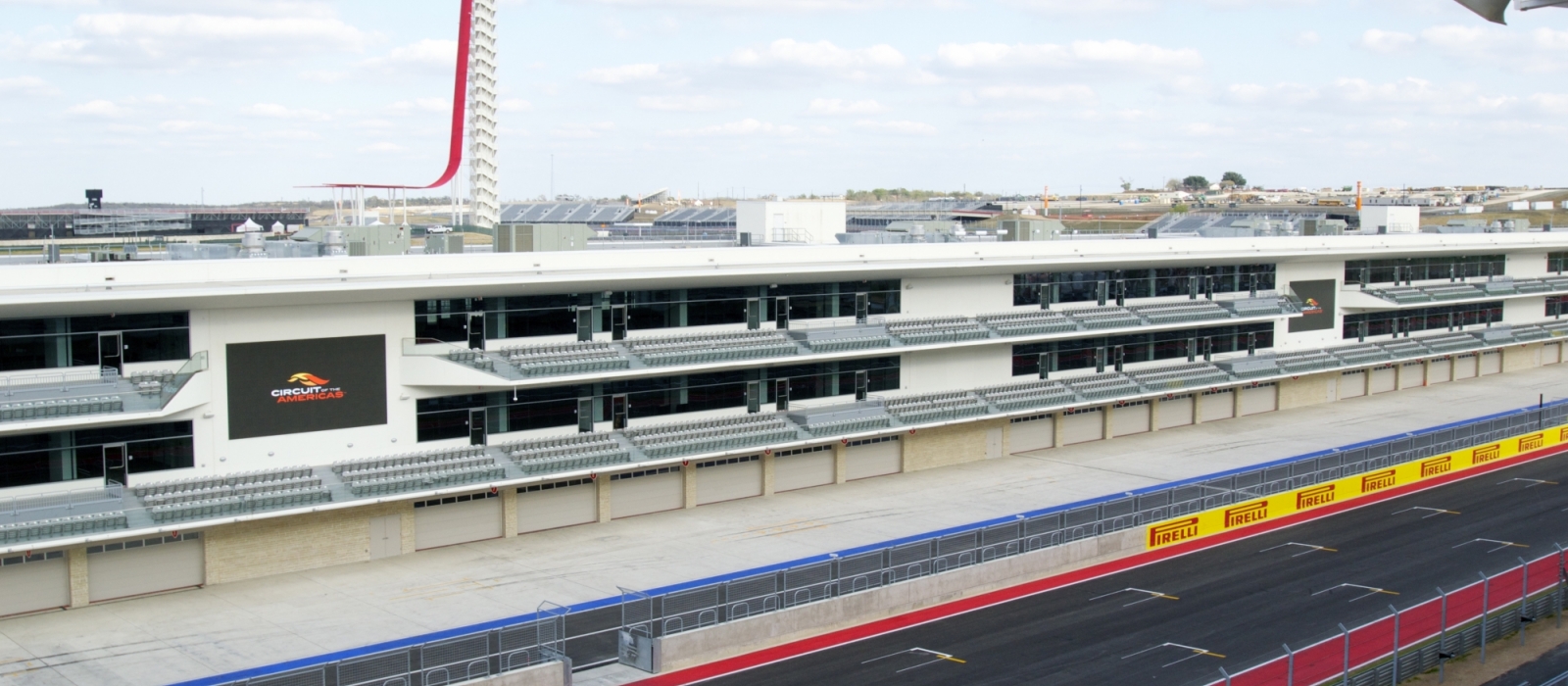 Standard Track Time: 8 a.m. to 5 p.m., including a one-hour lunch
Course Configurations: The Grand Prix Course is 3.4 mile long course combining The National Course (2.3 miles) and the The Club Course (1.1 miles).
Pit Garages: Each garage is 1200 square feet (18 meters x 6 meters each) for a total of 76,000 square feet. There are 34 garage bays available and each garage has restroom access. There is WiFi access in garages 1-10 and air conditioning/heating in garages 1-6.
Flexible Mixed Use Space: Customize the Team Building to fit your needs. It can be used as a production office, registration headquarters, lounge/break area or kitchen. It has WiFi available and can hold up to 83 people.
Access to Paddock Suite: Enjoy a premium environment for guest entertainment directly above the garages. The Paddock Lounge overlooks the track, paddock and pit lane to the South. It has 6 kitchens totaling 13,000 square feet. Overall, there are 12 Paddock Suites available. Suites range in size from 4,201 - 6,899 square feet (450 occupancy each) for a grand total of 98,700 square feet. There is WiFi access on all levels.
Access to Support Paddock & Skid Pads/Autocross Area: Ideal for skid pad and autocross exercises. A (586 feet x 368 feet), B (614 feet x 175 feet) for a total of 323,098 square feet. Lot H (1,100 feet x 300 feet) for a total of 330,000 square feet.
Optional Services: Take advantage of the 3 HD10 JUMBOTRONS (15 by 29 feet) along the front of the Pit Building for guests to view from the Main Grandstand, Track Information Center (Timing, Scoring, Race Control, Track Surveillance, PA System), Medical Building (5,500 square feet), Office Suites, Helicopter Landing Pads (Medical Use Only) or Reaction Time Rescue Helicopter (on site, on standby, hot 5 Min – Cold Start 18 Min).